Hey everyone! Today we have YA Paranormal author, Bryna Butler, as a guest on the blog. Please give a warm welcome and be sure to check out her books like Of Sun & Moon.



Thanks for having me on the blog today, Lindsey. I'd also like to give a special shout-out to
L.M. Preston
, author of
The Pack-Retribution
.
L.M. is the genius behind this week's whirlwind book tour.
I'm so excited to be on the blog today to talk about what I love about writing. Though I've never been a professional educator, I was once told that I must love teaching because I'm good at it. I strongly disagreed. To the dismay of my family of teachers, I don't love teaching. What I love is the story. It just so happens that a good story can give a lesson staying power beyond any pop quiz or term paper.
Early in my career, I worked as a journalist. I think that a journalist's heart still beats inside me. I feel it pump when I meet someone new or come across a fact I've never heard before. Curiosity is a beautiful thing for it leads to the story.
The job of fiction writing is even more exciting as it allows, no encourages, authors to take a fact and grow it, shape it, mold it, into something extraordinary and new. In my
Midnight Guardian
paranormal series, I mesh the very real, rural Midwestern U.S. with the fantasy world of Atlantis in a story woven with elements of suspense, romance, drama, and even comedy.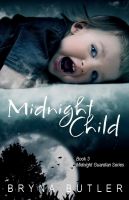 What I love about writing? The story.
Thanks again to Lindsey for inviting me to the blog today. Tomorrow, be sure to check out her guest post on my blog,
www.brynabutler.com
For more ways to connect with Bryna:
Currently Available Books in eBook & Paperback:
Of Sun & Moon (Book 1, Midnight Guardian series)
Whispering Evil (Book 2, Midnight Guardian series)
Midnight Child (Book 3, Midnight Guardian series)
Coming this Fall – Shadows Rising (Book 4, Midnight Guardian series)